Testimonials
We invite you to review some of the great pictures and testimonial's submitted by many of our wonderful customers. If you would like to send us feedback and pictures to add to this page please email us at testimonials@roxannesrunway.net

Please attach any pictures you would like us to post along with any other information. We would love to see you in your new prom, homecoming, pageant or special occasion dress.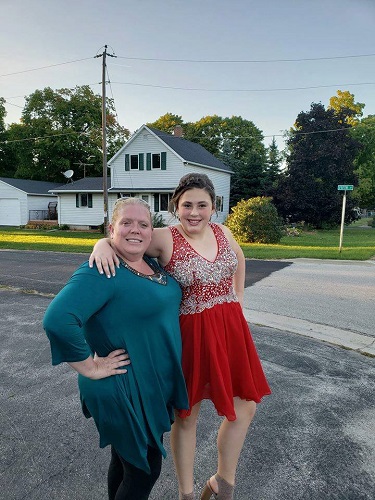 "I'm not sure how to thank you! You guys are truly the best. My husband found you online as we were frantically searching for a replacement dress for my step-daughter. I called and you had dresses pulled when we walked in and in 15 minutes she had a dress she felt beautiful in! Thank you for the amazing service, I cried as we left partially out of relief, but mostly for how you made her feel so important and amazing!"


"Hi Roxanne, I just wanted to let you know that on Sunday, my daughter and I came up to get a Prom dress and you had 3 of the kindest young ladies working for you. My daughter had her mind set on a certain style of dress for Prom, I had called all over the state of Wisconsin and Northern Illinois ( NOT JOKING!) looking for a dress. I had the designer and style number. When I called your store 2 weeks ago, I first spoke with a young lady and told her my whole story about how my daughter never wears dresses, she never feels that she looks good in anything etc. She had tried to help me out, she even gave me the names and numbers of other stores to try. I then called back 1 week ago and spoke with a very nice gentleman and he looked into it for me and even called me back twice to see if he could be of any more help. Then when we came into the store, the girls grabbed the dress in 2 sizes smaller just to help us compare styles, then continued to bring us similar dresses for her to try on. She really had her heart set on the one dress and they found out that we could order her the exact dress and we would have it in time for Prom. I cant thank you enough for all the help your store has gone through for my daughter to have the PERFECT PROM! She had lots of tears through all this and she is now SUPER excited for her Prom. Thanks again and you and your staff are AWESOME!!!! Mary Beth Evansville, WI"


"Thank you Roxanne's Runway! My daughter's and I had a great experience last weekend. One tried on three dresses and picked the first one. The other tried on five and picked the fifth one. It was a fun day."


"Our visit to Roxanne's Runway was AMAZING - Roxanne is truly a class act! Her store is lovely and has the largest selection of dresses to choose from that I have ever seen (and I have done (2) Proms already)! And these are truly beautiful dresses - not your cookie cutter variety, I mean truly classy, beautiful dresses! We were treated with great care from the moment we walked in to when we left with our beautiful Sherri Hill dress. I cannot express enough how wonderful Roxanne was. We traveled (2.5) hours to get there, and it was so worth the drive!! I called Roxanne earlier in the week to check on some styles and found her to be gracious, knowledgeable and kind. She even called me back after our conversation because she forgot to mention something! Her customer service is A+++. Also, the word is getting out about this gem - so go early ! GET YOUR DRESS HERE - you will not be sorry and your daughter will be a shining star at the prom!!"


"Headed to town from Appleton with my daughter to pick out her senior prom dress. She had bought her previous homecoming and prom dresses from Roxanne's. Walking in we are greeted by the most friendly staff. Informed of "the system"... which they have figured out to be a smooth process. Sign in, pick out up to 3 dresses, let them know what school you go to, try em on! They keep track of the dresses per school so there are no exact color/dress overlap with the girls. Strict about not having more than 3 off the rack at a time because it's too crazy if they stack up on the waiting rack. If it gets busy, you get a chance to try on your 3 dresses and then cycle thru the other customers to work into a dressing room for the next set of dresses. The service was perfect. We were helped by the staff. They were very knowledgeable and easy to work with. We never felt rushed."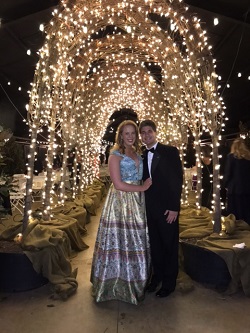 "Roxanne, You weren't in when Mikayla and I came in to purchase another dress. She is attending the University of Georgia and had a formal for her sorority Tri Delta. I thought I would share a photo with you of the dress. She got so many compliments on it and everyone wanted to know where she purchased it. A couple of people on FaceBook had daughters who wanted to purchase the dress. Thanks again for an amazing, unique gown! Kindest Regards, Michele Moran"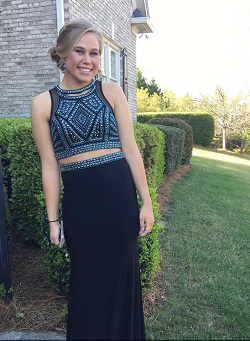 "It was totally worth the trip from Birmingham, Alabama to find the perfect dress!! Thank you for making prom 2017 a success!!!"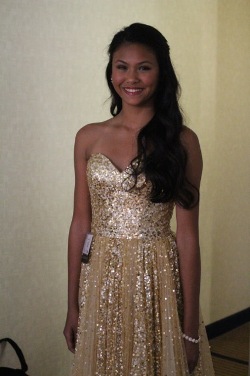 "THANK YOU! THANK YOU! For all of your help over the years! We have purchased several dresses over the years and always received the best service. Help regarding size, style, material or color is just a phone call away and very helpful when ordering on line. Dresses have always been packaged carefully and have arrived without any issues. We have been shopping with Roxanne for over 5 years and will continue to do so! Kristi"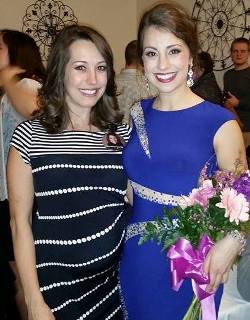 "Hi there! Just wanted to send a thank you to everyone who helped us in picking my little sister's pageant gown for Miss Oshkosh. She looked absolutely gorgeous and came away with the 1st runner-up position. We will definitely be back next year to pick a new evening gown:) Thanks again, Janelle"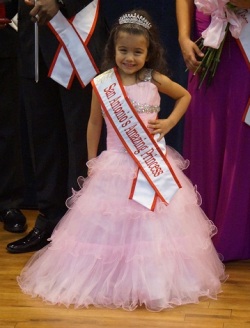 Hi Roxanne
I wanted to thank you for everything you all did for us and my daughter. Returning my call and shipping her dress out on a day you where closed shipping, Says a lot about you and your business. It's a service you do not see much anymore. Here is a picture of her at her official Coronation. PS: She was the best dressed
Thanks again we will be ordering more from you in the future!


Hi Roxanne, I promised a picture of my daughter in the dress we purchased from you. We would definitely do business again, every detail was described and it was shipped just like you promised. It looked so pretty on her and we had so many compliments on it. Thanks again for everything!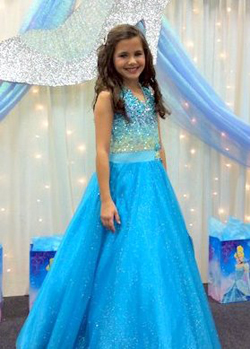 I just wanted to share with you a couple of pictures of Breanna from a pageant we did yesterday. She won queen in her age and she also won Overall fashion out of 26 girls. Thanks so much with your help finding the perfect dress.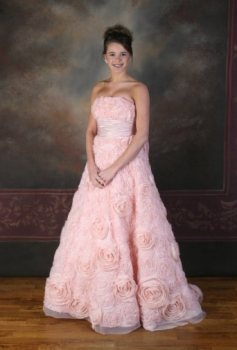 Jackie's beautiful daughter in a Sherri Hill style 2223.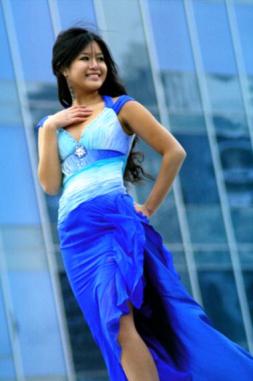 I loved my Alyce Gown! I wore it for the Miss Washington Teen USA pageant and I rocked it. I got so many compliments on my dress! Thank You Roxanne's Runway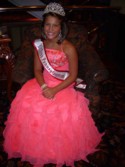 The judges loved the gown....I LOVED the price, LOL! Thank you for your part in creating a great pageant wardrobe that helped to win my daughter, Gabrielle, her 4th state title. This is definately one of our favorite gowns and is a GORGEOUS color on stage. We'll be back for more!!!
Angela



Thank you for the congrats. ND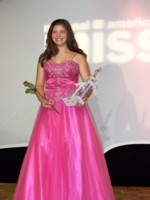 I wanted to let you know how beautiful my, Laura Catherine, looked in her gorgeous dress she purchased from you. She was in the Louisiana National American Miss Preteen pageant in July and placed 4th RU overall. I have had several people asking to buy it, however, she plans on using it again next year since she loves it so much.
Thank you so much,
PF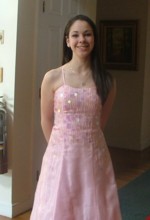 Thank you for such a beautiful gown for my daughter's sweet sixteen! It was SO appropriate for the occasion. LP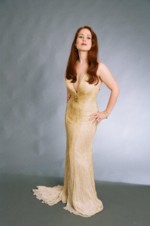 Love, love, love the dress! Hugs the curves and looks
FABULOUS!!!
Thanks so much,
SM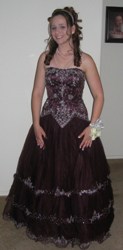 Thank you so much for the beautiful dress that arrived quickly, fit perfectly, and made me the talk of the prom. I got so many compliments, turned many heads, and caused many jaws to drop. Everyone said I looked stunning. I felt like a princess and it was money well spent. To top it off, it was the easiest formal dress shopping experience I've ever had. I can't tell you how happy I am. -N in Tucson, AZ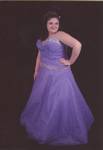 I wanted to say thanks for the dress I love it and so does everybody else. I just had to wear it to my senior pics and cant wait to wear to prom this year.A.S.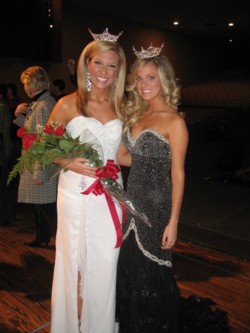 My daughter won a little pageant last night in the white dress that we bought from you. She will be in the Miss Mississippi pageant in June 2008. I'm still in shock.Thanks again!R.H.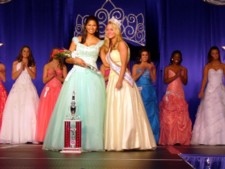 Hi!!! I just wanted to let you know how Nationals went! I placed 4th runner upoverall (not bad for top 5 in Teen at Nationals 3 years in a row!), ActressWINNER, 4th in Speech and Modeling! I am SO excited! I hope we will be seeingEmma at state this year! I FINALLY bump up to the Coed division! I miss youall!! I also wanted to include a pic, I will be uploading more later, but Iwanted you to see the dress! My boyfriend's Nona and mom did the sleeves for me(beading and sewing!) I ALSO WON BEST GOWN!!!! Thank you so much for everything!Lots of Love,Angela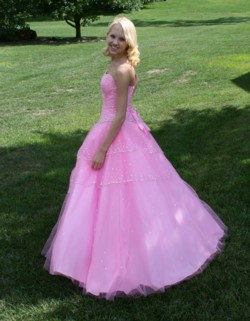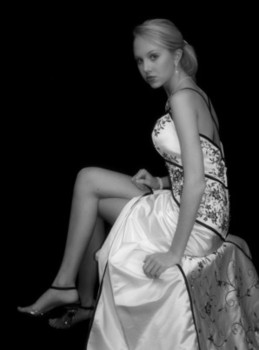 Katie has gotten so many compliments in these gowns. The blue one has been by far the most popular gown that she has ever worn.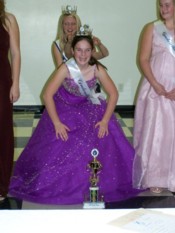 Hello Roxanne-We are repeat customers who have some very EXCITING news to share with you. Our daughter, Cassie was in The Cinderella Preliminary Pageant in Ohio over the weekend, she wore a beautiful gown from you and recieve OVERALL in her age division (Cinderella Miss). She received SO many compliments, and we of course let them know where they can purchase wonderful dresses like this one. She looked stunning! Thanks again, Roxanne. Your products are 1000% QUALITY. We look forward to finding and purchasing more dresses from you! A.M.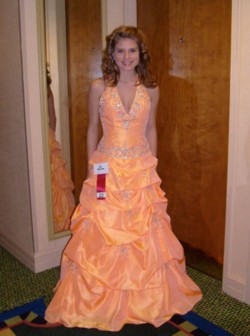 Hey there, I got this dress from you and I wanted to send a picture of my daughter to you. She was stunning in it. She plans on wearing it to a Natuional pageant that she has in December. This time she wore it to Florida Coed and placed as a runner up. Thanks for everythingB.R.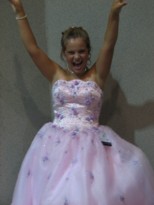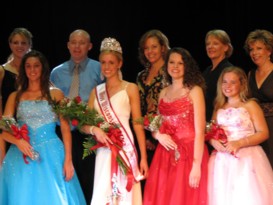 Emma - Namiss Pageant 3rd runner-up


Here's Hailey in the dress. She looked so beautiful. She won Miss Congeniality. We had SO MANY compliments on the dress. It was the prettiest dress in the pageant. Everyone said she should have won....I think so myself. Thanks for all your help and we will be checking back with you on future needs for dresses!!!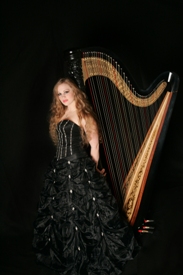 Sara Reyna - Harpist in a gown from Roxanne's Runway, visit www.sarareyna.com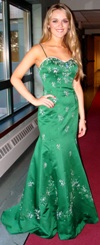 Hi Roxanne,We are repeat customers who have some EXCITING news to share with you. Our daughter, E.W., was a delegate in the Miss Rhode Island Teen USA Pageant last weekend and was a SEMI-FINALIST wearing one of your beautiful gowns! She received SO many compliments, and all of the girls were so surprised we got the dress from Ebay. E.W. looked gorgeous and was proud to represent our state.Thanks again, Roxanne. Your products are 1000% QUALITY.We look forward to purchasing another dress for Junior Prom.Cheers,R.W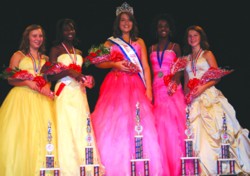 She won!I'll email a picture later in a Roxanne dress!She is the new Miss Tennessee American Pre-Teen 2007!We are so excited.M.




We are so delighted with it and she got SOOOO manycompliments!!! Of course we passed your info on toeveryone who asked. Thanks again, especially for making my little girl(almost sweet 16) the belle of the ball! :)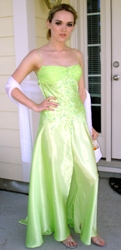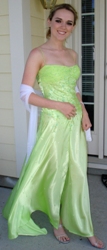 E. in Alfred Angelo Dress


Dear Roxanne and Ted, I justed to let you both know that the gown arrived today and it is soooo beautiful. Thank you for being honest and fair with your prices and your quality is outstanding. I appreciate you so much - you have been so helpful to me with my girls' gowns. Blessings to you,
Shannon G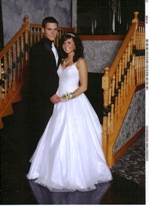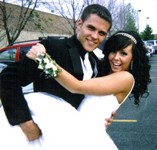 Shadi & Codie prom 2007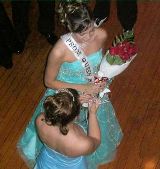 hi I didnt know how else to contact you but I just wanted to say that I bought a gown from you in November for my daughter to wear to prom this May it was the most beautiful thing we had ever seen and we put it away until we had it altered a bit in April everyone at the seemstress and everyone that came in and saw it hanging waiting to be altered had comments the woman told us saying how amazing it was. She put it on prom night only to have everyone comment how amazing the dress was and at prom march I could overhear all the people near me commenting on her and her dress to make a long story short she was crowned prom queen that night and no and I mean no one had a dress that came cloe to what she had. So I just wanted to thank you and share that with you. I continue to check your site as she is going to start doing the miss NH pageant circuit this fall to get some scholarship money for college. I just felt I had to let you know our story and thank you for great dresses! H in New Hampshire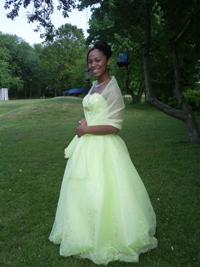 Hello,I finally recieved the beautifull dress yesterday. It is gorgeous and it fits perfectly. I am pleased with the dress, packaging method, and how fast the dress was mailed. Everything went perfectly well and I am thankful.Prom will be on the 12th of May so I will make sure to email you some pictures! Thanks again, and it was nice doing business with you.Hey this is some of the many pictures of me in my prom dress that I purchased online from you. I had a BLAST!!! Thanks so much,L.F.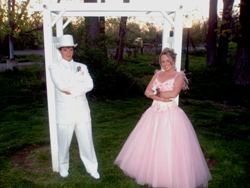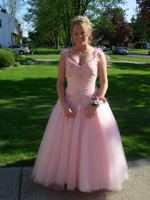 Amy's Prom 2007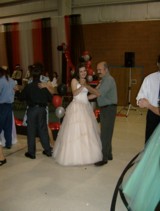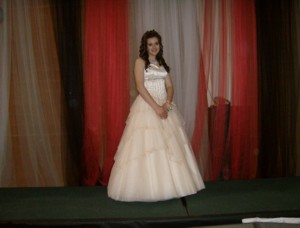 Hi Roxanne! The dress we purchased from you was absolutely stunning and much more impressive than pictures could depict. My daughter D received TONS of compliments at her May Day event and I was asked numerous times where we had purchased this dress. Thanks ever so much!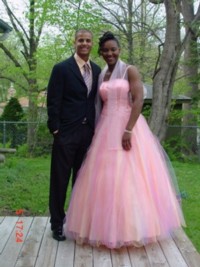 Thank you so much for all of your assistance with the purchase of the prom dress for my daughter. It was everything she wanted it to be and more!She is a varsity basketball star and has signed to play for XXX in the fall, so she is considered more of an athlete.She wanted to look very feminine for the prom. She looked stunning!,,, somuch so.. that when she went to the pre-prom invitation only dinner,someone asked me why she didn't come. I told them she did and when Ipointed her out, they were stunned. She received so many compliments, itreally made her feel like a princess. No one else had a dress anythinglike hers. Thank you again for making her feel so special! We will definitelyrecommend your store to our friends!Mrs. B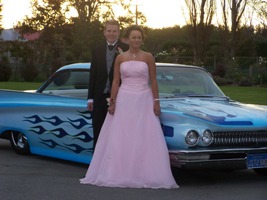 WOW we had the ball last night. Here is B and her partner S just before leaving with her Alyce dress on. Thank you so much, without you she would not have had the opportunity to wear this gorgeous dress. Thought I would send you a picture as it is nice to see them being worn. Thank you Roxanne and I most definitely look forward to purchasing from you again for daughter number 2 when it is her turn!


Thank you very much for your prompt and courteous service. The dress arrived safely on Thursday. My daughter arrived home from college today and tried on the dress - it fit perfectly. She was absolutely enchanted with the look of the dress - she said she felt like a princess. It is a very high quality, well-made dress, well worth the price, and your exemplary service just sweetened the deal. JB


Hi Roxanne, I hope I don't sound crazy but this is a moment that needs to be acknowledged. This was again a really great lesson for me regarding trusting my intuition and others to come through, namely you. What was thought to be disappeared was eventually found and our business completed. It is an affirmation about perseverence, patience, understanding, trust and acceptance about the fact that life does not always go the way we would like it, but that life does in fact work itself out. So, there is more here than just the purchasing of a dress, which in some manner now seems incidental in light of this greater gift, namely, that there are people who are caring, considerate, ethically minded, respectful of others and want to conduct good business and be know for this.I know that it was upsetting for you, so, I thought it important to offer my final reflections now that everything is completed. And, should anyone in the future ever cop an attitude toward you regarding an oversight or error, all of which is nothing more than being human, you'll have this to fall back on. B.


WOW!!Fabulous gown & personal service so brilliant its like buying from a friend M


Hi Roxanne!I would like to thank you for working with me. I received my dress,and I LOVE IT!!!!!!!!!! what a beautiful dress!!. I'm going to make sure I save your information to my favorates.I will be buying again soon!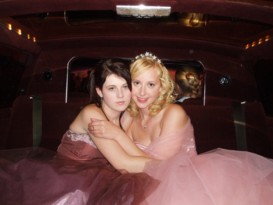 The girls at Prom


I just want to say thank you sooooo much. This is the most spectacular dress I ever seen nevertheless owned. Truly quality merchandise surpassed only by the quality of the seller.Thanks again. LAH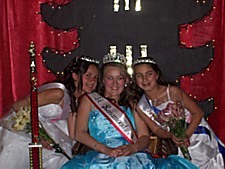 Hello, i purchased an aqua gown from you. It fit my daughter perfectly as was more beautiful in person. Thank You so much! attached is a picture of her, she won Jr. Miss Rosamond 2007. Again Thank You, WT


We are so thrilled with this gown, I almost cried! My daughter had a bad accident Jan. 26th and shattered her femur and ankle, having extensive surgery with rods in the hip thigh and bolts in the ankle. Since she could not keep up with her friends shopping we decided to try ebay, never doing this before. Words cannot say how happy we are to have cruised the internet and find this wonderful dress, she will look truly like Cinderella! She will limp, but she will be in that great dress and no one will notice!Thank you so much for selling us this beautifu gown, I will do this again for the next 2 daughters! Thank you Roxann! This dress is so much prettier in person, the beading is outstanding. MG & KS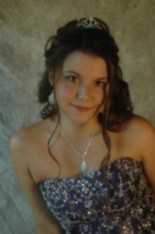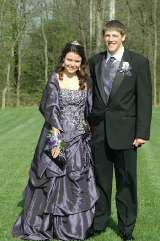 Roxanne- I hope you don't mind I just wanted to share this picture with you. My baby in that fantastic dress we bought from you. She's the prettiest girl at the prom tonight. I can't stop crying, she's so beautiful. I wanted to say thank-you again. E.


Fate my name is Roxanne! Awsome service - Even Better Dress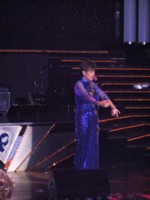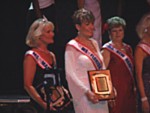 Last year we bought 2 gowns from you. I wrote and told you my wife, who was Ms Senior Florida 2006, was going to wear them at the Ms Senior America Pageant in Las Vegas Nevada. I just wanted to share the pictures of your gowns. By the way she was 3rd runner up in the pageant. A & J R